West High School Alumni Association
P.O. Box 28056
Columbus, OH 43228
www.westhighalumni.com

West High School Alumni Association
Officers & Board of Directors—2023
President
Dan Martin '72
614-580-5519

Vice-President
Stacy Neff Campbell '78
614-580-3584

Secretary
Georgia Martin Ward '70
614-203-4068

Treasurer
Diane Offengerger '79
740-408-2407

Assistant Treasurer
Mike Miller '70
614-832-6316

Past President
Vida Fulton Williams '73
614-203-9126

Board Members & Committee Chairs
Concessions
Eli Bowen '74  
Vice Chair 
Rosalie Martin Williams '72
Communications/Social Media
Vida Fulton Williams '73

December Luncheon
Stacy Neff Campbell '78
Florida Reunion
Joe Castorino '67
Fundraising Events
Mike Miller '70

Golf Outing
Georgia Martin Ward '70
Hall of Fame
Sara McPeek Sampson '69
Vice Chair
Joyce Johnson '72

Newsletter
Nancy Lloyd Laver '79
Membership/Nominating
Greg Large '70
Scholarships
Karen Nixon Stattmiller '79
Summer Potluck Picnic
Nikol Madison Owens '97
Website
Althea Seagraves Williams '73
Yearbooks
Dorance Nichols Hornsby '63

At Large Board Members
Rick Davis '97
Kaneeka Dalton Paul '02 
Wanda Estepp Ross '73
Who's Who on the WHSAA Board of Directors and Committee Chairs
In an effort to let you know who is running this organization, we will be featuring autobiographical information of the Board of Directors and Committee Chairs. We hope you enjoy reading about these fascinating people. Enjoy!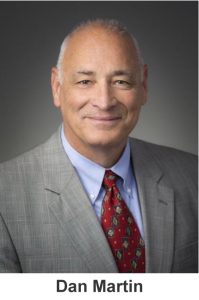 My associated history with West High School (WHS) first began when I was 7 years old during team picture day for the Westgate Eagle's football team; held on Magly Field. At that time, I was overwhelmed by the size of the facility and imagined what would lay ahead on the field and in the building. Little did I know from there I would return to West in several capacities throughout the years.  Over my lifetime the complete WHS experience has been as a student, athlete, teacher, coach and principal.
As a product of Columbus City Schools my attendance occurred at Mohawk elementary, Eakin elementary and Wedgewood Jr. High. Attendance as a West student, started in 1969 and was completed through graduation in June of 1972.  Training in leadership and school involvement opportunities took shape by serving on Student Council and as the treasurer of the High Y Association.  Classroom learning and interaction, provided by quality/engaging teachers, established personal challenges and future goals to be achieved.
As a Cowboy athlete, training and additional leadership development was gained by participating in wrestling, track and football.  Several awards, records set and post season honors set the foundation to continue further in post-secondary education and achieve additional success on the gridiron. Accolades, credit and the team first attitude are deserving to Coaches Koblentz, Link, Vanderson, Huckaba and Kathery. Thank you for the life lessons; well learned.
As a teacher, my career started at Columbus North High School.  Due to school busing and school closure my contract expired and my path took on a career in real estate.  A return to education presented itself in a long-term substitute position at West High School teaching Office Education. Upon the return of the regular teacher a career move presented itself in the area of Adult Education and then on to Bank Management.  A return to education presented itself in a permanent opportunity to teach Data Processing and Office Education at Fort Hayes Metropolitan Education Center.
Teaching at Fort Hayes allowed a return to West to coach football with Head Coach Dan Dupler and assistants Koblentz, Vanderson and Moreland.
Administrative duties were founded in 2004 with Northland High School.  Promotion to Assistant Principal at Fort Hayes provided a quick learning curve and the next promotion to once again return to West High School as Principal.  While at West I was most proud of the development of such a competent and professional staff that shared their talents and abilities to transition West into a STEM (Science, Technology, Engineering and Math) school. Also, in the last year of my tenure at West the graduation rate was documented at 80%.  My teaching career started in 1976 and my retirement occurred in 2013.  The role West High School played in my life's work is invaluable culminating in becoming a George Meany Youth Service Award recipient, Ingram-White Castle Award recipient and a Columbus City School Good Apple Award winner.
Thus, hearing the call for the need of a president of the WHS Alumni Association, I am most honored to return to serve as a member of the team once again.  Personal life's experience and volunteerism such as past Presidents of Charity Newies, Columbus Ohio Federal Teachers Credit Union, Columbus and Metropolitan Area Coordinators serves as testament that I am up to the challenge to continue striving to grow the Alumni organization and increase supports of the current students attending West High School.
Go Cowboys!!!
Visit our Logo Shop to support West High!
Read about members who have served on the Board.