The Hilltop Businessmen's Association started sponsoring the Bean Dinner in the 30s to thank their customers for their business throughout the year. Beans were cooked in large pots. It allowed the businessmen to display whatever their business sold and depending on the business, some passed out samples.
The event grew in the late 50s and early 60s to even include carnivals for the attendees to enjoy. In the early 70s the organizers decided to cancel the Bean Dinner due to some security problems and the decline of businesses on the Hilltop. 
However, in 1981 the Hilltop Business Association held the Bean Dinner once again, this time at Franklin Heights High School. Then the Columbus Recreation and Parts Department gave the group permission to hold it at Westgate Park.
Since then, the Hilltop Business Association has held the community event on a Saturday in late June. Held from 10 am to 5 pm, there are always a few local politicians running for office who are there to say hello. 
Local businesses have their table set up in a large tent. The Hilltop Historical Society always has a table set up. A local Scout troop shows their skills. A local art group has a show of work by their members. A large car show is held with awards given out in a variety of categories. An event stage holds a variety of entertainment throughout the day.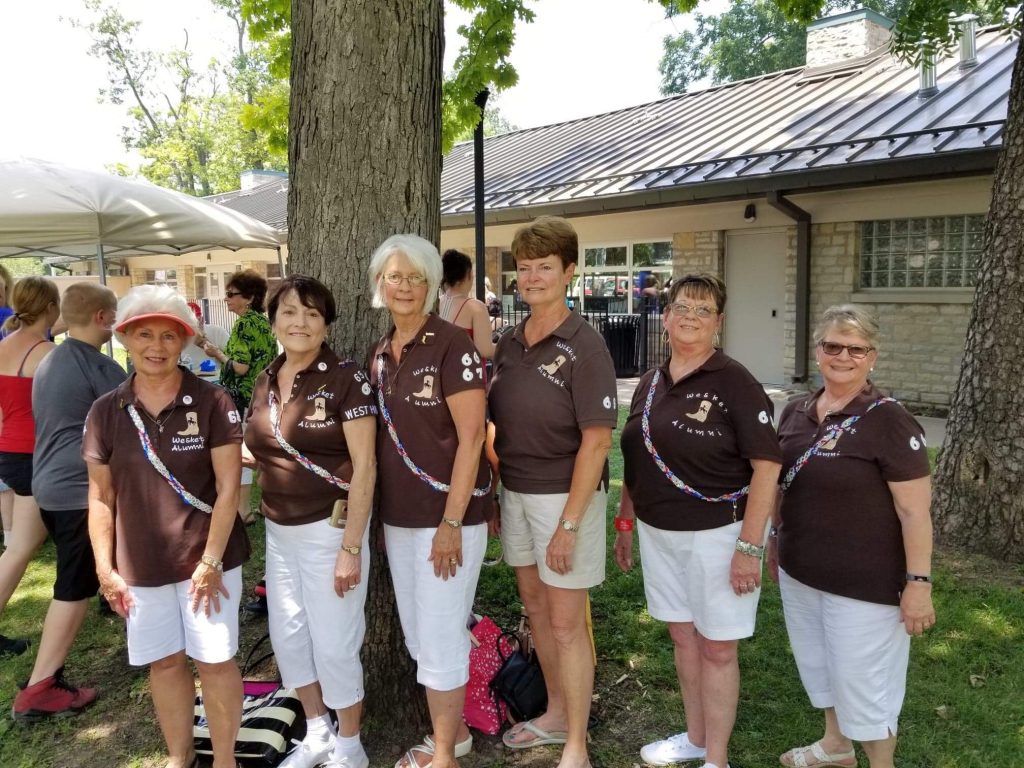 Hot dogs and beans are still a staple of the day! There are also areas set up by several local vendors to offer a variety of food offerings.
Look for your Alumni Association to have a tent set up on the south side of the Westgate Pond. We always bring our Alumni logo items (ball caps, t-shirts, can cozies, etc.) that we have for sale. When possible, we also bring the yearbooks we have for sale. You can always find alumni visiting our table ranging from graduates from the 1940s through the current graduation year.
Many current Westsiders always attend the Bean Dinner, just to hang out for the day. Others from outside of Columbus and even from other states will mark their calendars to make it back to Westgate Park for this popular event.
Visit our Logo Shop tab to support West High!