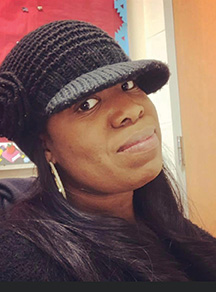 Michele Redd '00
What year did you graduate from West?
Class of 2000.
What were you involved in at West while in high school?
I was involved with the Cheerleading Squad, I was JV Captain my Freshman Year and went on to Varsity Squad.
What were some of your favorite classes? Why?
My favorite classes were English with Mrs. Phillips and History with Mr. Blume. Both teachers made learning fun and it was never a dull moment.
What is your motivation for being involved with the Alumni Association?
My motivation for being on the Board is to bring diversity amongst all the different classes and bring back that Cowboy pride and togetherness.
What would you like members to know about you personally and your family?
I am the daughter of James "Wes" Redd Class of '74 and the sister of Michael Redd Class of '97. I am the mother of my seven-year-old daughter Sarai Michele Redd who I adore. I am in my fifteenth year in education. I have been the Dean of Students at Shady Elementary for the last six years. I am so blessed to be a part of this extraordinary board.